Why Would You Need an Apicoectomy?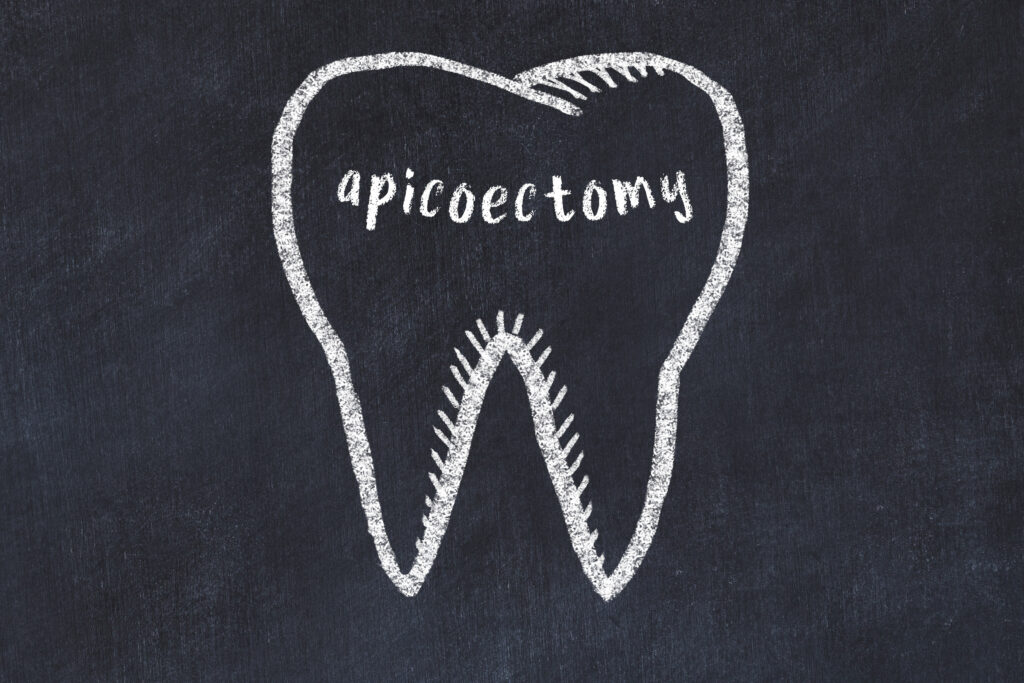 If tooth pain does not respond to a root canal treatment, your trusted team at Rancho Mirage and Palm Springs Endodontics may recommend a procedure known as an apicoectomy. The goal is to relieve your discomfort, save the affected tooth, and restore your healthy smile.
What Is an Apicoectomy?
On rare occasions, root canal therapy may not be sufficient to save a damaged tooth. That's often due to minuscule denture fractures, narrow dental canals filled with calcium deposits, or teeth that do not heal correctly.
An apicoectomy, also known as root end surgery, is the last resort to treat a deeply decayed or damaged tooth when a non-surgical root canal treatment fails or if a new infection develops. The procedure involves removing the inflamed or infected tissues along with the tip of the root called the apex.
Even though apicoectomies are performed frequently, only endodontists have the specialist training, extreme precision, experience, and skill needed to carry out the highly intricate procedure. With the advances in endodontic technology, diagnostic techniques, and microscopic visualization, apicoectomies are now highly predictable and successful.
What Is the Apicoectomy Procedure?
An apicoectomy typically requires 30 to 90 minutes to complete. The length of treatment will depend on the location of the affected tooth and the intricacy of its root structure. In most cases, the molars take the longest to treat, while the front teeth require the shortest amount of time.
Unlike root canal therapy requiring access to the infected tooth through its crown, an apicoectomy involves making a small incision in the gum to access and remove the diseased tissues and the tooth root tip. Next is cleaning and sealing the area to prevent the infection from recurring.
Our team at Rancho Mirage and Palm Springs Endodontics utilizes groundbreaking endodontic technology, including a dental operating microscope using ultrasonic instruments. The state-of-the-art tool is integral to the success of root end surgery due to its powerful magnification and lighting that provide a much clearer view of the treatment area. We perform the surgical procedure using our cutting-edge FOTONA laser, which helps minimize bleeding and post-operative discomfort while promoting healing with minimal to no scarring.
Is the Apicoectomy Procedure Painful?
Apicoectomies are relatively comfortable procedures that we typically complete under local anesthesia and dental sedation. Rather than cause any pain, the endodontic procedure will relieve you of your discomfort. After the procedure, you may feel minor soreness in the area. We will prescribe you pain medication to use as needed for your comfort.
Gentle Apicoectomies Near Me
If a root canal-treated tooth is causing pain or discomfort, contact your trusted team at Rancho Mirage and Palm Springs Endodontics. We may recommend an apicoectomy to relieve you of your discomfort and restore your oral health. Our friendly team is committed to providing gentle, stress-free care. Call us and schedule your appointment today!