What Is a Dental Cone Beam CT Scan?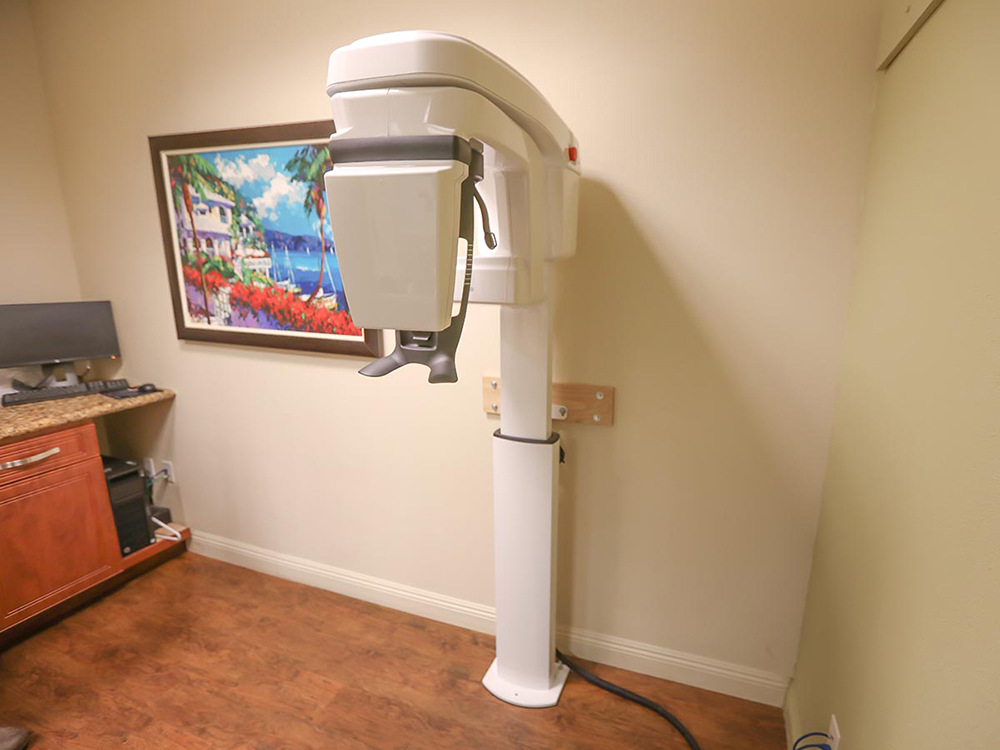 At Rancho Mirage and Palm Springs Endodontics, we're committed to providing our valued patients with the highest level of care and service. One of the ways we do that is by investing in the latest dental technology, including 3D imaging. Our cone-beam computed tomography (CBCT) system enables us to capture radiographic images with unmatched accuracy and clarity, enhancing our ability to evaluate, diagnose, and create targeted and effective treatment plans.
What Is a Dental Cone-Beam CT Scan?
A dental cone-beam CT scan is an innovative 3D imaging system that combines traditional dental x-ray features with standard CT scan technology available in hospital settings. It's typically utilized when dental x-rays fail to provide sufficient data. If you're preparing for a complex dental procedure, you'll likely require a dental cone-beam CT scan.
A CBCT scan utilizes specialized dental x-ray technology to provide a 360°view of the mouth. It produces high-resolution 2D images and intricate 3D views of the teeth, nerve pathways, tissues, bone, nasal cavity, sinuses, and the surrounding oral structure with less radiation exposure than traditional dental x-rays. Cone-beam CT scans provide high-quality images allowing for extreme diagnostic precision and targeted treatment planning. Moreover, you'll be able to visualize your oral structures, which will help you to make informed decisions about your dental care.
How Does a Cone-Beam CT Scan Work?
During your scan, the device will rotate around your head, capturing numerous images using a cone-shaped x-ray beam. A powerful computer will process the data and create a virtual model of the area, which we can rotate from side to side or move up and down. We can maneuver the images as needed to closely examine the structures of your mouth without any discomfort on your part.
Our team uses cone-beam CT scans to facilitate intricate endodontic procedures, including complex root canal treatments, endodontic retreatments, apicoectomies, or traumatic tooth injury treatment. CBCT scans are commonly used in dentistry to evaluate complex cases, such as reconstructive surgery, impacted teeth surgical preparation, dental implant placement, TMJ disorder diagnosis, evaluating and treating jaw tumors, determining tooth position and dental bone structure in preparation for bone grafting, and so much more!
Quality Endodontic Treatments Near Me
Visit your trusted team at Rancho Mirage and Palm Springs Endodontics to learn more about our cutting-edge technology, including our cone-beam CT scans. We invite you to experience endodontic care at its best. Call us and schedule your appointment today!